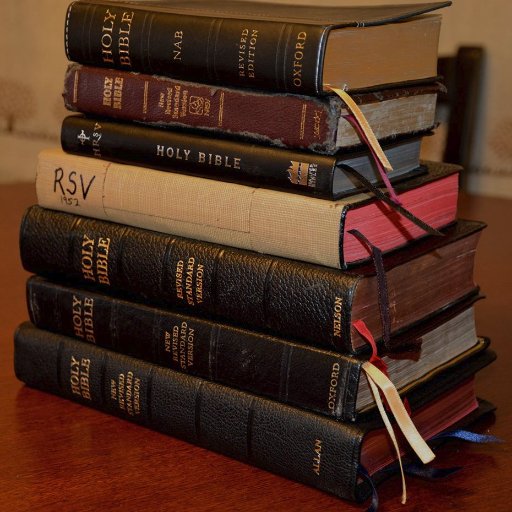 Many people who have perhaps only a cursory familiarity with Scripture may assume that the Bible is largely a collection of miraculous stories. Perhaps you've heard of the so-called "Jefferson Bible" which was Thomas Jefferson's attempt to "edit" Scripture by removing those parts of the Gospels that refer to any miraculous teaching or actions by Christ. Now of course, we can rightly assert that any such attempt to to modify Biblical texts, and certainly stripping away stories of miracles, healings, Divine intervention and other such dramatic examples of the Lord's spiritual invention is to gravely sin against the integrity of God's Word But at the same time, if we think that the Bible is only about the supernatural works of God, above and beyond the laws of nature and physics, and that correspondingly, the men and women whom we exalt as heroes of Scripture exist primarily as vehicles for God's miracles to be performed we miss something. That is, at least, if we define the "miraculous" in the more narrow, traditional sense. More on that later! While one of the dominant themes running through the Bible is God's supernatural intervention throughout history, Scripture also speaks about a God who empowers very ordinary men and women to exercise qualities we all have within us to then achieve something extraordinary, and so much greater than they would think possible!! I want to look today at a few key vignettes from the lives of some of the great men and women of the Bible: Moses, David, Esther, Jeremiah, Paul and Barnabas. When we think of these individuals, do we think primarily in terms of God working wonders through them, and doing things that perhaps we don't witness very often today? Or do we see them as people who are extraordinary because of what God did through them, while at the same time ordinary, because they demonstrated qualities that we ourselves can aspire to emulate? Might we also realize that some of the most amazing and even miraculous things that they accomplished did not come about as a result of God sending His angels, or bending the laws of nature, but because they made choices to be faithful to His plan, using the same "everyday" spiritual resources that we have at our disposal….resources however that are of infinite value when placed in the hands of our amazing God!! In this sense, I hope to show through a brief look at some selected episodes from these six lives, what can happen when, through our obedience and God's hand at work (sometimes unseen by us), the ordinary becomes miraculous.
Moses is synonymous for most of us with the idea of a prophet. From movies and popular culture, we picture a stern, old, full-bearded and fearless man of the desert, who leads his people out of Egyptian bondage, accompanied by a series of miraculous interventions, all of it culminating in an unprecedented series of direct conversations with God on Mt. Sinai. These result in the birth of the Ten Commandments and all of the subsequent law. Moses' fame and legacy is nearly unmatched by any other prophetic figure throughout all of Scripture. In Deuteronomy 34:10, we are told, shortly after his death, that "since then there has not arisen in Israel a prophet like Moses, whom the Lord knew face to face." Then later, in the Transfiguration of Christ, recorded in both Matthew 17, Mark 9, and Luke 9, of all of the past heroes of the faith whom Jesus could have appeared with, He chooses to talk with just two men—Moses and Elijah. That's a pretty select club to be part of!! So amongst all the different things we could say about Moses, perhaps his accessibility for us as a Biblical figure to emulate is not the first thing that comes to mind. He seems remote and almost otherworldly in the direct and privileged relationship that he has with God. But I want to mention a few episodes from Moses' life which reveal a very different side to this famous man of faith, one which may make it easier for us to envision how we could follow in his footsteps. First, there is his reluctance to embrace God's calling. Now almost every prophet in Scripture displays to some extent an initial reluctance to follow God's prompting, and they all cite various excuses as to why they don't feel ready, or worthy to undertake the Divine mission. But few offer as sustained and vigorous a series of protests as Moses. Even after God has revealed Himself in full and miraculous power at the Burning Bush in Exodus 3, Moses remains hesitant and doubtful. So God reveals more wondrous signs to him, through his rod becoming a serpent (n.b.–as someone who's afraid of snakes, that would be all God needed to do to get my attention!), and by giving and then removing, leprous markings on his hand. Moses may now be satisfied that this is truly the Lord speaking to him, but serious misgivings remain as to whether he is actually the best man for this arduous task of liberating God's people from the bondage of Egyptian slavery. And so he begins to make his formal excuses. Exodus 4:10—"Then Moses said to the Lord, "O my Lord, I am not eloquent, neither before nor since You have spoken to Your servant; but I am slow of speech and slow of tongue." It seems that the same man who would later face down the mighty armies of Pharaoh had a bit of a phobia regarding public speaking! Even after God's repeated assurances, Moses continues his protestations a few verses later in Exodus 4:13—"O my Lord, please send by the hand of whomever else You may send." God then finally agrees to let Moses use his brother Aaron as a sort of spokesperson. I love this story from the life of Moses because it demonstrates to us that even one of the greatest leaders in all of history had some serious insecurities about himself, and had to really be prodded by God to embrace the calling in his life. Many of us can identify with this, and so Moses becomes for us a little less superhuman, and perhaps a little more like someone we could actually identify with, and try to imitate.
One principle aspect of Moses' life that we should strive to follow is his lack of pridefulness. Despite having one of the most amazing ministry resumes that anyone could ever dream of, we are clearly told by Scripture that Moses did not go around with a haughty demeanor, and the power he held over the nation of Israel did not in any way corrupt the purity of his soul. Numbers 12:3 says plainly "Now the man Moses was very humble, more than all men who were on the face of the earth." And one of my favorite examples of this humility comes from a chapter earlier. The people have been complaining against Moses, growing tired of their God-supplied diet of manna in the wilderness, and are begging for meat. To add to this climate of dissension, others within the camp of the Israelites have begun to engage in prophesy. Alarmed, Moses' assistant Joshua hurries to tell him the news, and asks that he forbid any further such activity. But in Numbers 11:29, Moses gives this surprising response: "Are you zealous for my sake? Oh, that all the Lord's people were prophets and that the Lord would put His Spirit upon them!" Far from being in any way defensive or territorial about his position as the exclusive prophet and voice of God to the people, Moses is pleased that the Lord is now speaking through others. This response demonstrates an attitude that is free of pride—he is much less interested in who God chooses to work through, and more just that the Lord's plans and purposes for the children of Israel are accomplished.
When we think of King David, perhaps the first episode in his life that comes to mind is that immortal showdown with the Philistine giant Goliath from 1 Samuel 17. It's among the most treasured stories in all of Scripture, but honestly, miraculous as it is, I don't think it's the greatest miracle that God works through David's hand. This for me occurs a bit later, as recounted in both 1 Samuel 24 and 26. There, David, is in the midst of being pursued by a murderous and vengeful King Saul, who is looking to kill him. David, despite being the Lord's anointed, is living the life of a fugitive, and yet he manages to twice catch Saul at a disadvantage—first in a cave, and then later as he sleeps in his camp. In each instance, it would seem that David is very much within his rights to have Saul killed. After all, he would only be acting in self-defense, and, he has already been chosen by God, as confirmed by the prophet Samuel in 1 Samuel 16, to be the king to replace Saul. But remarkably enough, despite being a formidable man of war, David holds no bitterness in his heart against his enemies. He will seek no vengeance against the very man who had first befriended him, and then betrayed that friendship through jealousy and rage. David still regards Saul, with all of his flaws, as the one also anointed by God, and so he will not raise his hand against him. When Saul realizes what has happened, how David could have had him killed, and did not, he is moved with respect for the man who will succeed him. 1 Samuel 24:17—"Then he said to David: "You are more righteous than I; for you have rewarded me with good, whereas I have rewarded you with evil. And you have shown this day how you have dealt well with me; for when the Lord delivered me into your hand, you did not kill me." Later David demonstrates further that his compassion on Saul comes from a deep-seated place of forgiveness and goodwill towards the troubled king. Following the death of Saul and Jonathan after their battle with the Philistines, he weeps bitterly, and even composes a famous song of lament, as recorded in 2 Samuel 1:19-27. In an age when kings casually executed any who withstood them, David's track record of mercy towards a mortal enemy is as great a proof of God's miraculous work in his heart as any giant-slaying! And it's a heart attitude we can strive to demonstrate in our lives.
We can also seek to follow in David's footsteps when it comes to demonstrating trust in God even amidst the most stressful of circumstances. While facing an angry, heavily-armed giant, or fleeing for your life before a king and his army might qualify as pretty stressful experiences, I want to look at another example of David's ability to trust in God despite the storms of uncertainty raging around him, from 1 Samuel 30:6. While still in hiding from Saul, David and his followers have temporarily been serving with the Philistines. During this time they leave their wives and children behind in the city of Ziklag. In their absence, Ziklag is ambushed by Amalekite raiders, and their families are all taken off as captives. Upon their return to the city, David and his men find it burned and in ruins, with their loved ones gone. And quite suddenly, despite all of the effectiveness David has shown as a leader of his embattled group of followers, his men turn on him with a vengeance. "Now David was greatly distressed, for the people spoke of stoning him, because the soul of all the people was grieved, every man for his sons and his daughters. But David strengthened himself in the Lord his God." I can only imagine how heartrending it must have been to be in the midst of grieving the misfortune that has befallen your own family, and the families of those around you, and then suddenly be in danger of losing your own life because others are seeking to turn you into a scape goat to satisfy their own anger and sorrow. Yet David responds in this situation not by lashing out at his men in defensive anger, nor does he attempt to sneak away. Rather he turns to God to unburden his heart, and receive reviving spiritual strength. As a result, he is later able to lead a successful military expedition to rescue the wives and children from the Amalekites. We may never be a great king and military leader like David, but we can similarly learn to exercise forgiveness towards our enemies, and to cultivate a spirit that trusts in God, and finds refuge in Him first, even when the situation around us appears to be hopelessly bleak.
Esther
Most of us would probably say that another trait we'd like to develop in our spiritual lives is courage. This can mean different things in different contexts, but certainly what we find in Scripture is that God empowers people to stand for something greater than themselves, even when it's not always clear if any miraculous intervention will save them. One such story comes to us from the life of Queen Esther. This brave woman faces a whole series of challenges, foremost among them being the constant pressure she is under as a Jew in exile, to assimilate to the dominant Persian culture around her. This pressure to assimilate grows even stronger when Esther, out of all the young women in the empire is chosen by King Ahasuerus to succeed Vashti as the new queen. Ensconced in a privileged position, with a king who doesn't even know of her true Jewish identity, it would be very easy for Esther to essentially bury her past, and forget about any lingering ties to her people in exile. But when her cousin Mordechai informs her of the wicked Haman's impending plot to launch a genocide against the Jews in Persia, Esther faces a critical decision. Will she go unbidden, to seek an audience with Ahasuerus, in order to reveal the plot against her people? The stakes are high, for according the law of the land, anyone, even the queen, who goes into the king without being called faces the penalty of death. Thirty days have passed since Ahasuerus last called Esther into his presence, but time is of the essence if Haman's plot is to be exposed before it is too late. So the Jewish queen makes a courageous decision as recounted in Esther 4:15-17—"Then Esther told them to reply to Mordechai: Go, gather all the Jews who are present in Shushan, and fast for me; neither eat nor drink for three days, night or day. My maids and I will fast likewise. And so I will go to the king, which is against the law; and if I perish, I perish!" Esther's bold actions lead to Haman's downfall, Mordechai's triumph, and the salvation of the Jews across Persia. But her courage is of a particularly noteworthy type. Her own life may not have been in direct danger, since Ahasuerus didn't even know of her Jewish identity, and she seemingly had it made, enjoying the rank and status of court life, far removed from the sufferings that many of her people faced as exiles in the Empire. Yet despite all of this, Esther gave up her comfort and safety to advocate for the greater good of her people. In this way she mimicked Moses, who gave relinquished his status in Pharaoh's court to once more identify with his people, and help liberate them from their sufferings. In Esther 4:14, Mordechai famously says that Esther, faced with her strategic decision, perhaps has "come to the kingdom for such a time as this." Certainly she displays a courage that allows her to identify with the plight and sufferings of others, and she is willing to sacrifice her own comfort, and possibly even her life in order to benefit a larger cause. Esther is famously known as the one book in the Bible where God's Name is not explicitly mentioned. However the "hidden" God is at work throughout the story, and His influence is particularly apparent through the courageous attitude of the Jewish queen. As we follow Christ today, are we infused with similar courage?
Jeremiah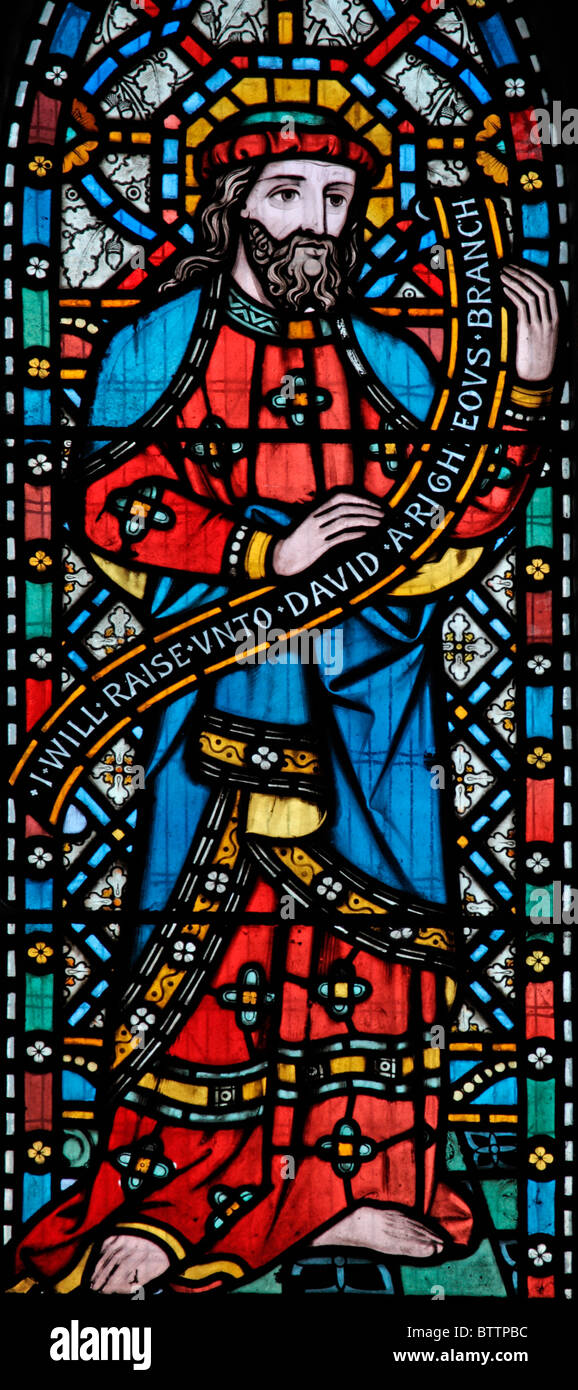 We've already discussed some of the traits of Moses that we should strive to pattern in ourselves, and I now want to mention one other Old Testament prophet briefly—Jeremiah. We could say many remarkable things about this man, and his long career. But perhaps the most bluntly realistic way to assess Jeremiah's life is to say that, judging from most any modern spiritual metrics, his ministry is a failure. Throughout his lifetime, he has few converts, and in general he preaches an unpopular message of repentance and God's impending judgment that is widely rejected and ignored by his indifferent. At various times he suffers extreme persecution, including being thrown into prison, and even down a well. However the quality that Jeremiah teaches us in abundance is one of spiritual persistence. He knows that his ministry will never be well-received, that he will continue to be threatened by certain groups who dislike him, and hope to silence his voice. And yet, sensing that God's calling in someone's life is irrevocable, Jeremiah never wavers in his determination to see the Lord's work out to the finish. In his unflinching, and thoroughly honest manner, he admits that like Moses and others, he tried to back out of the prophetic call, yet could ultimately not run away from the searing urgency of the word God had implanted in him. Jeremiah 20:9—"Then I said, "I will not make mention of Him, nor speak anymore in His name." But His word was in my heart like a burning fire, shut up in my bones; I was weary of holding it back, and I could not." Most of us will probably never face the level of dissent and opposition that Jeremiah did from his own people, and yet we can be prepared for almost any ministry scenario if we follow his example here, and make sure that our words are all rooted in Holy Scripture. And if he can persist, even amidst an arduous and unpopular ministry, surely we can continue to spread God's message in our spheres of influence!
Paul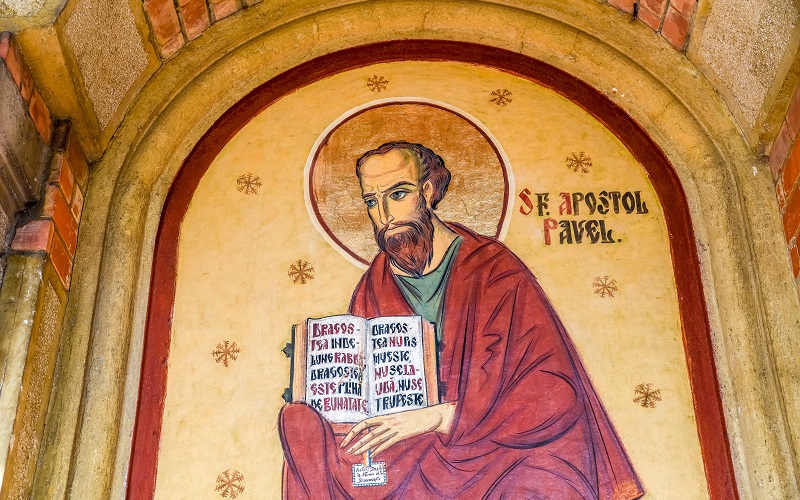 There are plenty of faith heroes we could talk about from the New Testament as well, who amidst every day situations, demonstrate spiritual qualities, which are used by God for to foster some extraordinary results. . Paul is perhaps the single greatest influence in the growth of the early Christian church other than Christ Himself. He certainly experiences a wide gamut of spiritual emotions, from the fear and uncertainty of his blinding on the road to Damascus to his joy in sharing with different churches, to the long catalogue of trials and challenges he faces during his travels as recorded in 2 Corinthians 11:25-26. So how does Paul maintain his spiritual "equilibrium" when so much pressure exists around him? How can he calmly send a vital letter of instruction to Timothy from prison, of all places, that Christians around the world are still reading today? The answer is relatively simple: Paul has learned to keep an eternal perspective amidst a series of temporary setbacks, as he reveals in Romans 8:18—"For I consider that the sufferings of this present time are not worthy to be compared with the glory which shall be revealed within us." Knowing then, of the eternal future in heaven that awaits him, Paul is someone who can always look with confidence to the future, no matter how difficult his present circumstances may be. Philippians 3:13-14—"I do not count myself to have apprehended; but one thing I do, forgetting those things which are behind and reaching forward to those things which are ahead, I press toward the goal for the prize of the upward call of God in Christ Jesus. Most of us will probably never know the tremendous weight of trying to serve as a pastor and encourager to so many different congregations, all within their relative infancy, while also speaking out against false and harmful doctrines that distort Biblical truth. But whatever the nature of the stress we are facing in our Christian walk, we can calm our hearts, and correct our perspectives, by asking God to remind us of the long-term and even eternal implications of each moment.
Barnabas
All of us can also use a good friend to help in those most challenging of moments. Paul develops many special friendships during his missionary career, and one of the most noteworthy is with Barnabas. We first learn about him at the end of Acts 4. There we discover the two most essential things about Barnabas' character. First, he is someone who likes to build others up. His very name means "son of encouragement." We also hear of his generosity, as he immediately takes the proceeds of some land he's sold, and rather than just giving a portion to the church, he donates all of the money to the Apostles. That such generosity is not the status quo or to be taken for granted is evidenced by the very next chapter. Ananias and Sapphira also sell land, but only give a portion to the church, and are apparently deceitful about their intents, which leads to a Divine judgment on them and their subsequent deaths. We should also remember that in a time when the early church is starting to face increasing persecution from the Roman authorities, it would have been very easy for Barnabas, or any other Christian to have a fearful mindset, where uncertainty would drive them to hold tightly onto whatever resources they had. Barnabas' generous spirit, by contrast, reveals the heart of someone who is fully trusting God, regardless of what the external circumstances are!
Barnabas ends up accompanying Paul on several mission trips, but then they have a disagreement as recorded at the end of Acts 15. Paul wants to revisit numerous cities where they had previously preached the Gospel, and Barnabas wants to bring a young man named John Mark along with them. But Paul strongly objects, because this same John Mark had earlier been on a mission trip with them, but had left prematurely to return home, and Paul possibly considers him unreliable now. I have to imagine though that as an encourager, Barnabas advocates for giving John Mark a second chance. The disagreement reaches the point where the two men decide to part ways and travel separately, Paul taking Silas as a missionary companion, while Barnabas travels with John Mark. While Paul may have had further reasons unknown to us as to why he felt John Mark was unsuitable to travel with them, I again think that Barnabas' natural gift for encouragement meant that he was more likely to be sympathetic towards even those who perhaps weren't as spiritually mature or committed yet. For those of us who've sometimes felt more like a John Mark than a Paul, it's comforting to know that there are Barnabas-type people out there who are willing to give us a second chance!!
In sharing these stories, I am of course only scratching the surface of the vast treasury of Scripture. And while it is vitally important for us to affirm the Biblical truth that we have a God who chooses to intervene in history in unique, miraculous, and strategic ways, we also have those other instances where He simply empowers His children to make a difference in daily life! And they do so, not on the back of any sort of miraculous power or event, but by exercising qualities that each one of us has. But when we take our humility, courage, faith amidst stress, persistence, eternal perspective, encouragement and generosity, and harness these traits to God's purposes and power, amazing, and even miraculous things can happen! These stories from the lives of Moses, David, Esther, Jeremiah, Paul, and Barnabas attest that perhaps the prerequisites for a miracle are sometimes those same "ordinary" traits that we each have within us. Dramatic miracles may get our attention, but the steady, patient work of God through men and women in every day circumstances is celebrated throughout Scripture, and continues to take place around the world today. These are indeed everyday miracles, which we can be a part of! So will we choose this year to be like some of these great men and women of the Bible, and allow God to take our limited abilities to do something so much greater? If so, we too may find ourselves at the intersection of where the ordinary can become something altogether different…even miraculous!